Each member of our highly experienced team is dedicated to providing you with only the best service we can possibly provide. It shows in everything we do, from how we assess your needs, to how we with you on an ongoing basis, to how we respond to the changing needs of your business.
Paul Edwards
Managing Director
Starting the original business in 1998, Paul split the company in two in 2003 when the ex-Director took the other half and went his own way. The company became Edwards Commercial Cleaning Services Limited and Hazel, Paul's wife, joined the new business. Since then the business has grown year on year, creating many jobs and opportunities and gaining an excellent reputation for 'exceeding expectations'. In September 2013 on it's 10th anniversary, the company re-branded and changed colours, logo's and now has a lovely new website! On the 10th March 2014 Edwards Commercial Cleaning (North) Limited was started covering the Yorkshire region. Plans for growth and creating even more jobs and opportunities are huge. A really exciting time for the two businesses.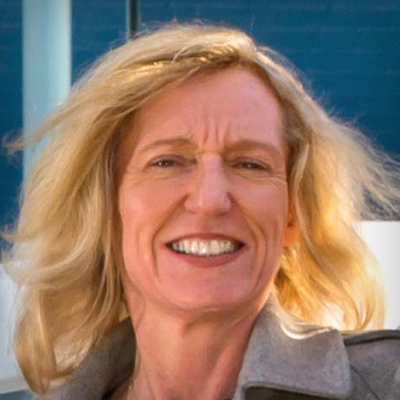 Hazel Edwards
Company Secretary
Hazel joined the newly formed company in 2003 and runs the administration side of the business. With 15 years of local government administration experience, Hazel does everything from payroll and invoicing to cash collection, banking and all the personnel contracts for the workforce. I think it's about time we got Hazel some help!
Andrius Dagys
General Manager
Andrius joined us as an Area Supervisor in 2005 and quickly gained promotion to Operations Manager due to his fantastic work ethic, eye for detail and people management skills in to our operations team. It wasn't long before Andrius took on the responsibility of running the operations side of the business and he does this brilliantly. Hugely respected by colleagues across the business as well as by our clients. On the 1st September 2014 we announced that Andrius has now become our new General Manager, recognition for a job expertly done.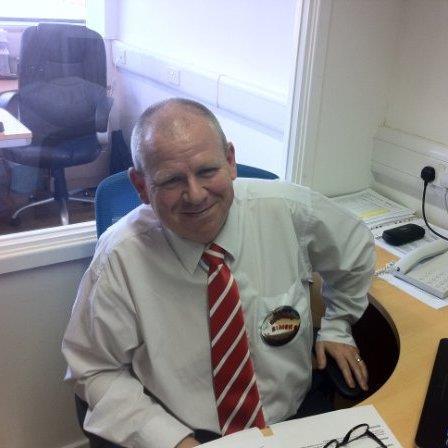 Simon Gordon
Operations Manager
We are delighted to have someone of the quality and experience as Simon joining our Operations team. Simon has been Operations Manager at such places as The Protector Group, Tyne Tees Security and the National Westminster Bank. With a wealth of know-how and expertise in the operations side of the business, we are looking forward to benefiting and improving with Simon's help. Simon will be working closely with Andrius to ensure we are continuously looking to improve what we do and how we do it. In his spare time Simon is heavily involved in football coaching and development of children's football in Washington.
Will Tombs
Financial Director
Will joins us as Financial Director having gained experience from companies like PwC and Hammerite and recently was a Director at accountants Rycroft Glenton. With financial expertise now required as year on year growth makes financial control and planning of great importance, Will's know how will be valuable in the next stage of our business planning. Married with three young children, Will takes time out from work and family by supporting Newcastle United.
Rachael McCarthy
Business Development Manager (North)
Rachael has joined us with a successful sales background from Cofely in the facilities management industry. Brought up in Gateshead but now living in Yorkshire, Rachael has the experience, drive and determination to help us grow throughout the county. Married with two girls, Rachael loves her family time and we are delighted to have her on board.
Tracey Langstaff
Business Development Manager (North East)
Tracey joined us with over 20 years of experience in the financial services industry, bringing with her a wealth of people and communication skills. Tracey will be spearheading our growth plans in the North East along with Caty. When not at work Tracey spends as much time as possible with her children and has been known to frequent theme parks! A more relaxing hobby for Tracey is gardening.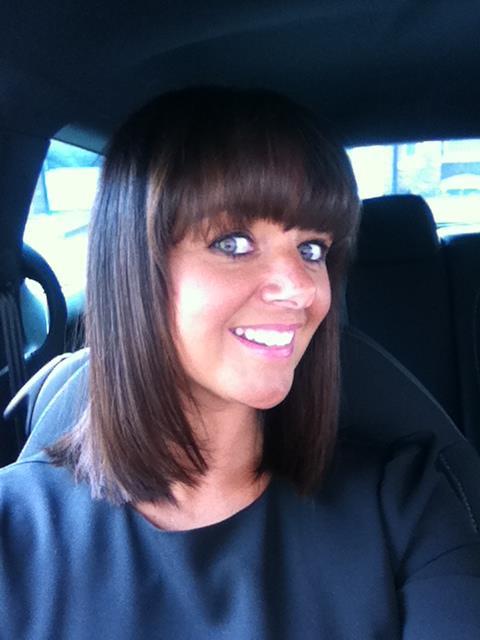 Caty Graham
Business Development Manager (NE)
With years of experience in Wash Room cleaning and in Telecoms, Caty has been like a breath of fresh air and has fitted straight in with her bubbly personality, professionalism and willingness to get stuck in. Caty will be helping us to continue to grow the business across the north east of England. Caty has now returned following her maternity leave and is working three days a week so she can spend valuable time with Jessica, her daughter.
Helen Peat
Area Supervisor
Helen worked with us a few years ago before moving south for pastures new. We're delighted that Helen has returned to the region and has re-joined us as an Area Supervisor to support the operations team. With a boat load of cleaning experience and management know how, Helen has fitted straight back in and we're pleased to have Helen with us again.
James Duddin
Area Supervisor
James has joined our busy operations team and has quickly settled in to his new role. Assisting in setting up new accounts, training and helping cover holidays and sick leave, he's a very busy lad. Always asking for more work, James is keen as mustard and we're pleased to have him working with us.
Sarah Robertson
Office Manager
Sarah is now our full time Office Manager and we're absolutely delighted to have such a bubbly personality in the new office in The Grainger Suite. Sarah has been with us for a few years now in a part time role but we thought it was time Sarah 'officially' ran the place! Sarah will be working mainly from the office but with innovations in IT, Sarah can work from virtually any place she's is. When not at work Sarah spends lots of time with Dylan (her big lad, who seems to be getting taller every time we see him), Zumba and a whole host of stuff to keep her busy. Great to have you around a whole lot more.
Sandra Fowler
Senior Operations Manager
Sandra has worked with us since 2013 and has now joined our Operations Team on a permanent full time basis. Sandra has proved to be well liked by clients and our cleaning teams and leads from the front by showing a great example and work ethic. We're delighted to have Sandra as part of the team. When not working Sandra loves to look after her four horses.
Tracey Booth
Operations Manager
Bubbly, bright, funny, hard working and lovely with staff and clients. We're lucky to have Tracey on board as she feels 'Right at home' and has already worker her way up into the management team. Working huge hours to ensure clients get the service they deserve, auditing sites, recruiting and training staff and liaising with customers, Tracey's in her element and we're delighted.
Rachel Fowler
Area Supervisor
Having worked in the industry for a number of years before joining us in 2014, Rachel has proven to be a lovely (but shy!) asset to the team. Always willing to help and with a maturity well above her 'tender' years, Rachel is popular with the customers and our team. When not zipping around the north east Rachel can be found looking after her horses. We're surprised she has time!
Liam Jenks
Area Supervisor
Liam worked with us a couple of years ago before moving to Australia to see what life in the sunshine had to offer. After deciding that the cold north east was more suited, Liam came home and we're delighted he did. Liam understands the business and has fitted in really well with the Operations Team. Good to have you back Liam.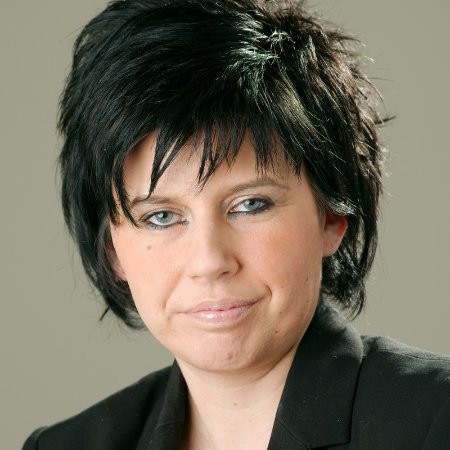 Rebecca Dance
Marketing Manager (Yorkshire)
Rebecca had joined our sales team in the Yorkshire area to help make appointments, make sales follow up's and generally support Rachael McCarthy to ensure we keep growing and creating more and more opportunities in the region. A proud Mum of two, Rebecca is kept very busy both at home and with work. Delighted to have you working with us Rebecca.
Bella
Office Hound
Bella is a Newfoundland and loves jam on toast, biscuits, sausages, curry and anything else that happens to drop on the floor (accidentally of course).
We're always looking for local, experienced cleaning staff to work with us. If you're interested in joining us, please get in touch. If you have a car and are able to work very flexible hours, please get in touch. We pay mileage allowances too.